Optics is a research on the sophisticated nature of light. The centerpiece of the film is the static glass installation disturbed by an elemental black sphere. The sculpture, enthralling and otherworldly, loses its equilibrium through this intervention, getting a powerful impulse that results in object's rebirth.

The interaction of a sphere and a sculpture brings about a series of the purest forms of light phenomena, increased to their maximum level. In the digital glass with features unattainable in reality, refractions and reflections intertwine and create peculiar optical distortions. Eventually, they morph into strict geometrical structures, filled with convoluted logic of internal connections and reminiscent of multiple compact dimensions described in theoretical physics.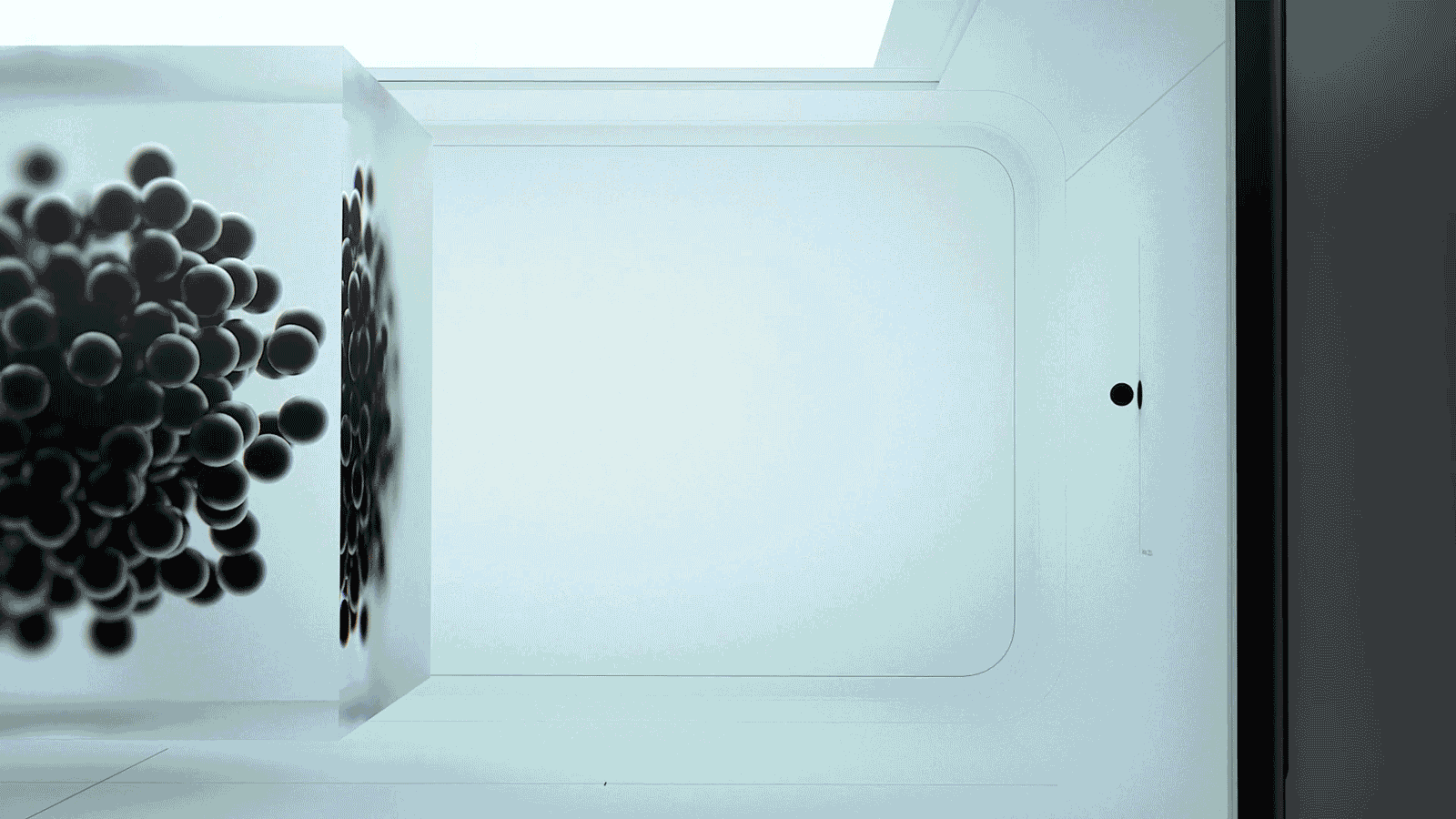 Like a magnifying glass, Optics shows an amplified version of our physical world. Accentuating concealed complexity of light, the film reminds of the perception filters which we use to simplify and comprehend the surrounding reality. Collision of energy, thoughts, and ideas, is where this intricacy seems to emerge and take the spotlight, but it never completely disappears.
The work is connected with other projects from Zhestkov's universe by the usage of spherical particles that serve as universal blocks of matter, transfer energy between objects, and initiate the transformation. Reducing objects to the simplest and the most balanced shape possible, the artist uncovers and scrutinizes the connections between them. In Optics, these elementary objects form a cluster inside the sculpture, but it is also the same object that disturbs the balance and begins a process of metamorphosis.
The film does not reveal how the structure was formed and leaves space for ambivalent interpretations. It can be seen as an intrusion or a transfiguration brought from the outside, but it might also be a story of an unexpected turn of events. In complex systems, adding more order to the system might lead to the opposite and result in a complete loss of the fragile balance. Oscillating in perfect harmony, the structure in Optics is discretely chaotic—its equilibrium is dynamic rather than static, and it has a hidden potential for a change.