Elements is an artistic exploration of the idea that every system and process can be broken down into elementary blocks and described as relationships of these bits. The piece is an observation of currents of black and white particles flowing around, attracting to one another, and forming amorphous structures. Colliding and dividing spheres in their eternal flow, the artist searches for a visual language that can describe everything existing in our world—emotions, thought processes, relationships, life, planets, and the universe itself.

Placed in spotless white spaces and accentuated by slow camera movements, structures of particles are alluring and mysterious. Seemingly unfathomable, like a black hole pictured in the artwork, they act within invisible borders and follow their own rules that are not evident at first sight.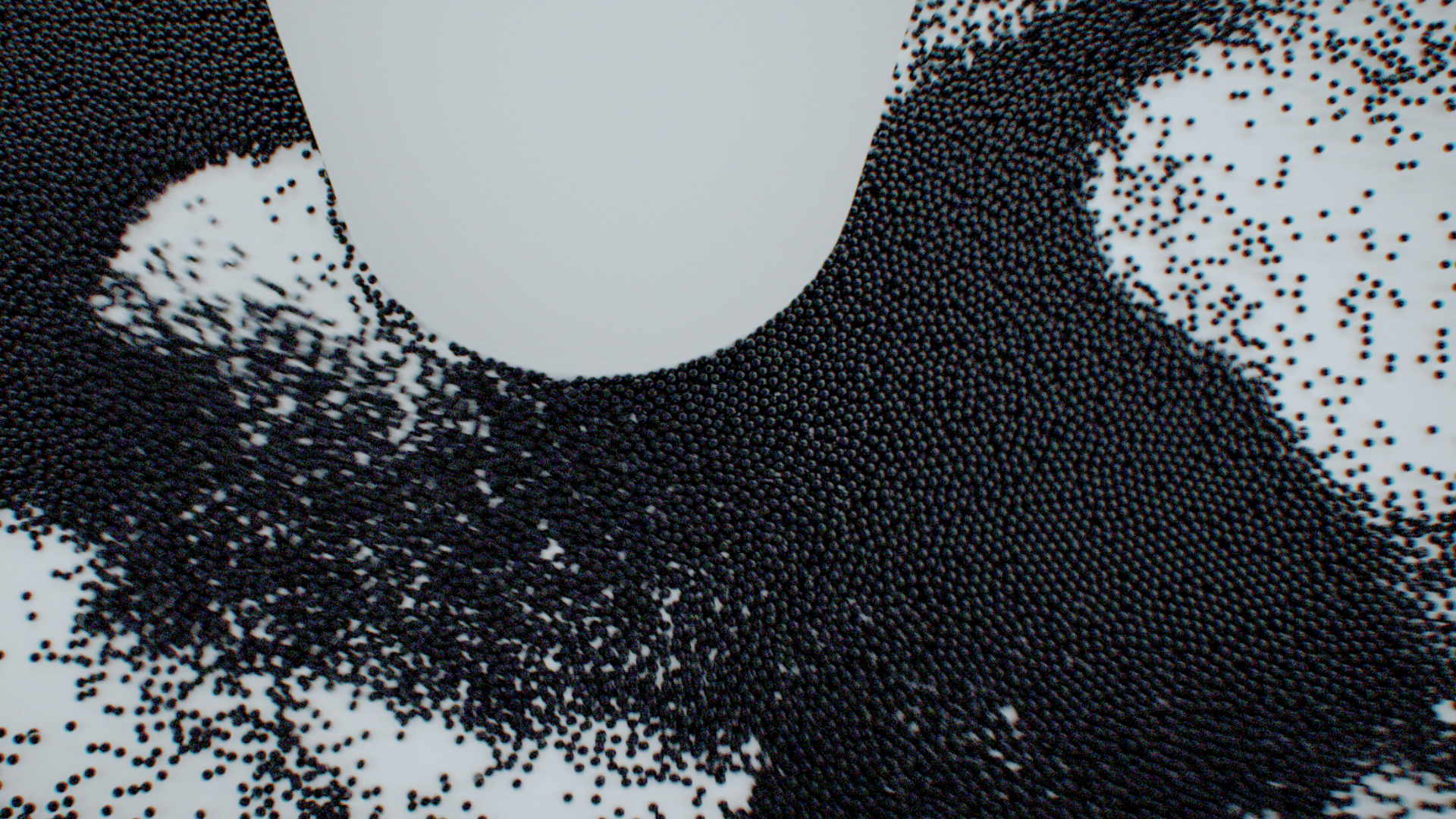 For the artist, this perceived intricacy is an invitation rather than an insurmountable hindrance, and his aspiration is to decypher principles that underlie complex systems through close observation. Elements marks the beginning of his creative method, which is founded on curiosity and an almost scientific approach towards world-building. Setting the fundamental limitations for the particle interaction, Zhestkov builds independent systems with the behavior that is unknown to him beforehand and observes them in a series of digital experiments.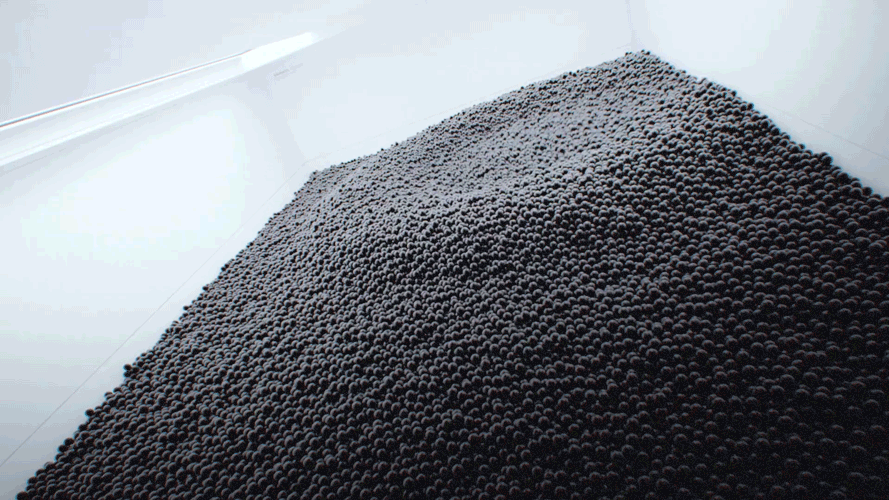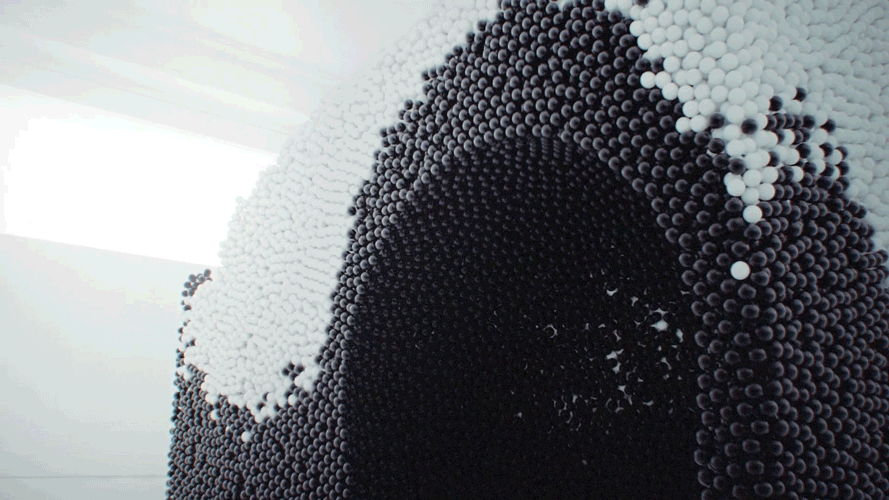 Integrating real-world physics into his creations, the artist uses mathematics as his object of research and his expressive medium. Reflecting on dependencies and relations, Zhestkov does not simply replicates phenomena from physical reality; he searches for patterns and parallels that might be crucial for bringing the virtual worlds into existence and poses the question of the limits of cognition.